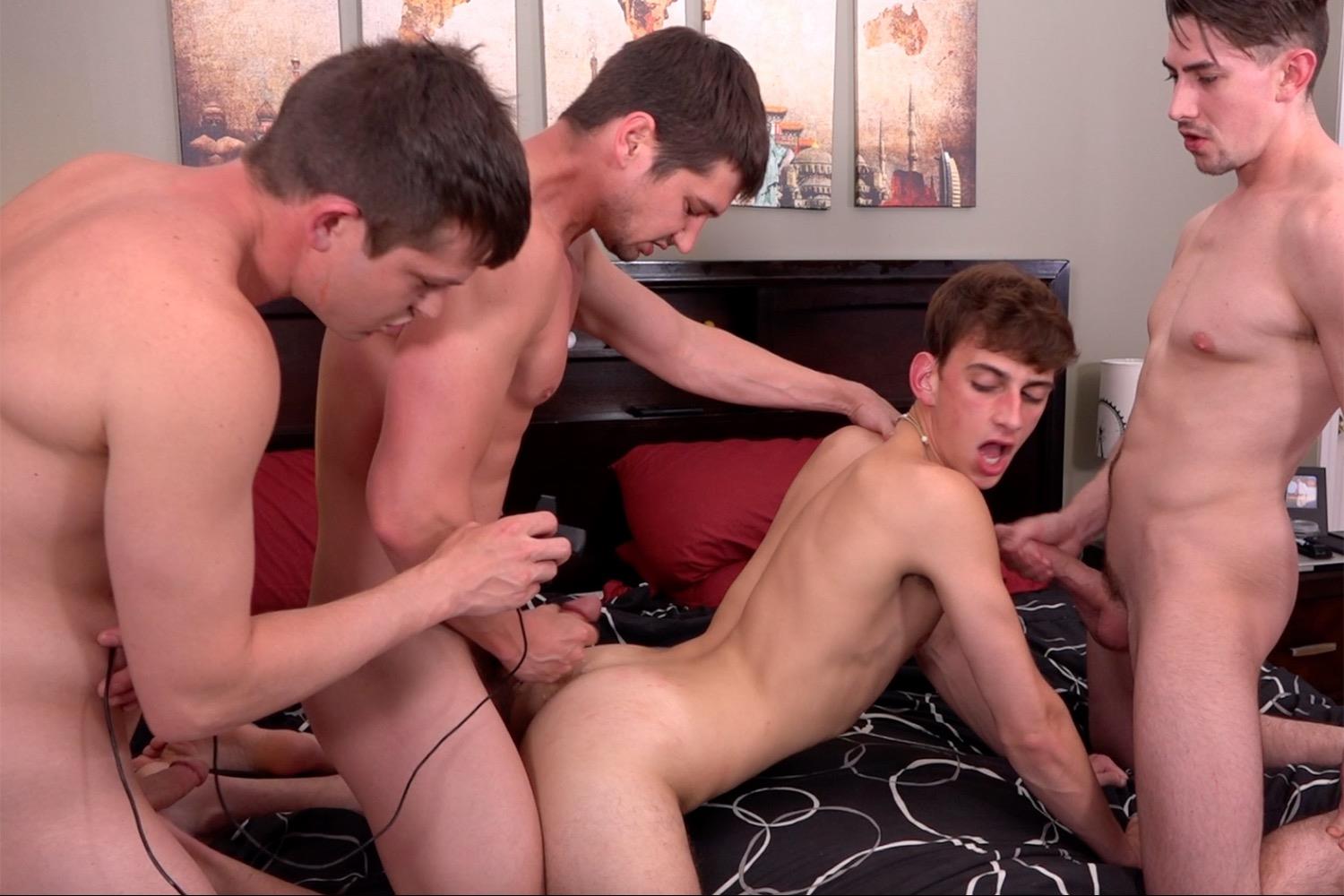 Description
Tonight is one of Jack Hunter's last nights here at the ColbyKnox house. Of course Colby Chambers and Mickey Knox are not going to let Jack leave until they have squeezed every last drop of cum out of him. Scotty Knox is not ready for Jack Hunter to leave yet either, He still can't stop thinking about when Jack and Colby DP'ed his tight teenage hole a few days earlier. It's something he will think about for many years to come... Tonight Jack Hunter has his eye on Mickey Knox and wants to absolutely wreck Mickey's plump ass before heading home in the morning. Mickey is thrilled to be taking that thick long cock once again and he even gets to watch his husband, Colby Chambers, pumping away on top of Scotty while he takes Jack's massive dick up his ass. Gay porn filmed live as it happens so that you can experience the most authentic fuck possible.
Reviews
What we like the most in all the video's that's with a 3way or even a 4way at the end it's just Colby and Mickey .It is so sweet to see Colby helping his husband to come and the love you see in Mickey's eyes when he look at Colby
When that kid twerks on Colby's cock ... YEOW! COLBY/KNOX HAVE TO BE SOME OF HOTTEST GUYS IN PORN! What makes it even hotter is that they are a couple in real life. ??
Join Colby Knox
Get unlimited access to Colby and Mickey's hottest scenes. New videos every week!
Sign In