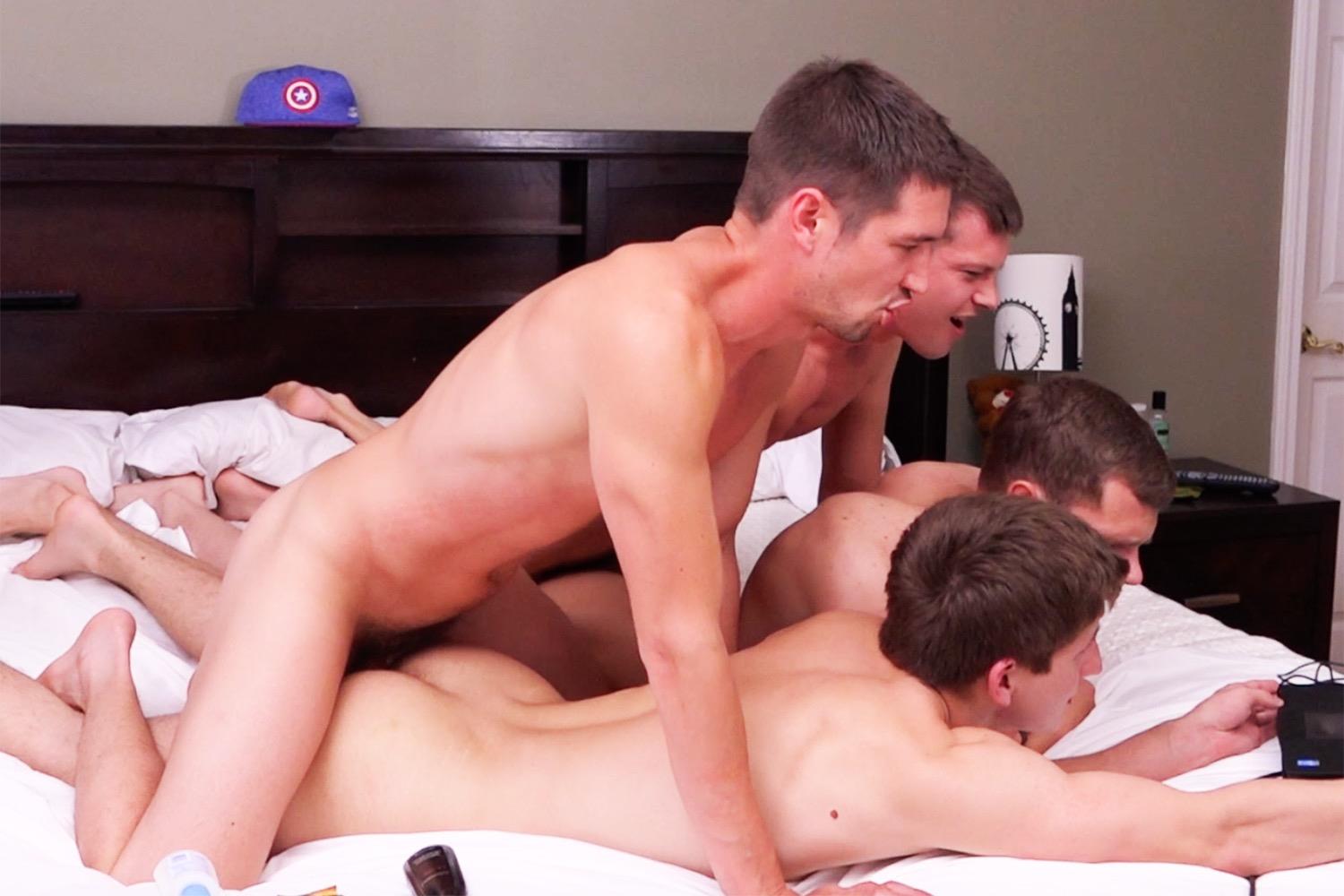 Description
In this week's release from ColbyKnox, we have a show from the past starring fan favorites Oliver Saxon and Cameron Taylor. It's a complete free-for-all in this fuck fest, full of tight bodies, big dicks, and bubble butts!!! Mickey Knox is dying to get inside of Cameron's tight, little cheeks, Colby Chambers is just as happy because he's starting out with sexy muscle twink Oliver Saxon. The four sexy boys go at it in a number of different pairings and positions, feeding off of each other as they build toward an inevitable climax. Watching these four enjoy each other, as they cater to the live crowd, is a whole lot of fun. Clearly these studs are comfortable in their own skin as they each get what they want. Watching Mickey indulge in pure voyeuristic joy, as he watches Oliver have a go at Cameron, is incredible!!! Watch him stroke and get worked up as Oliver fucks the hell out of Cameron Taylor. His entire body turns red as he reaches the boiling point. Enjoy!!!
Reviews
Well well - I really don't think you guys understand or can understand the chemistry and connection you both have for each other. Even when you are in a bed of cute college guys. The connection is unbreakable... oh course you are having a good time but, also you are business men running a porn company... it's unbelievable how you both handle the pressure. Great scene.. Of course I couldn't take my eyes off either one of you ... love you both ??-Sherry
Great scene of the unexpected. It starts with the expected, the boys fucking the college students, Mickey taking Cameron and Colby pounding Oliver. Then things start to turn as Colby switches to top Cameron, but bottom boy Oliver fucks Mickey. Then the really unexpected as the college boys fuck, but it is Oliver on top and Cameron on the bottom to complete the gang bang of Cameron. 5'6" 141 lb. Oliver is one of the best bottoms in gay porn, and 6'1" 135 lb. 9 1/2 inch long Cameron is a sensational top, but not in this scene as Oliver shows off his topping skills and Cameron shows, that his 9 1/2 inch cock notwithstanding, his skinny little ass is perfect for fucking. This great scene concludes with one of the best college boy fucks I have ever seen.
Join Colby Knox
Get unlimited access to Colby and Mickey's hottest scenes. New videos every week!
Sign In