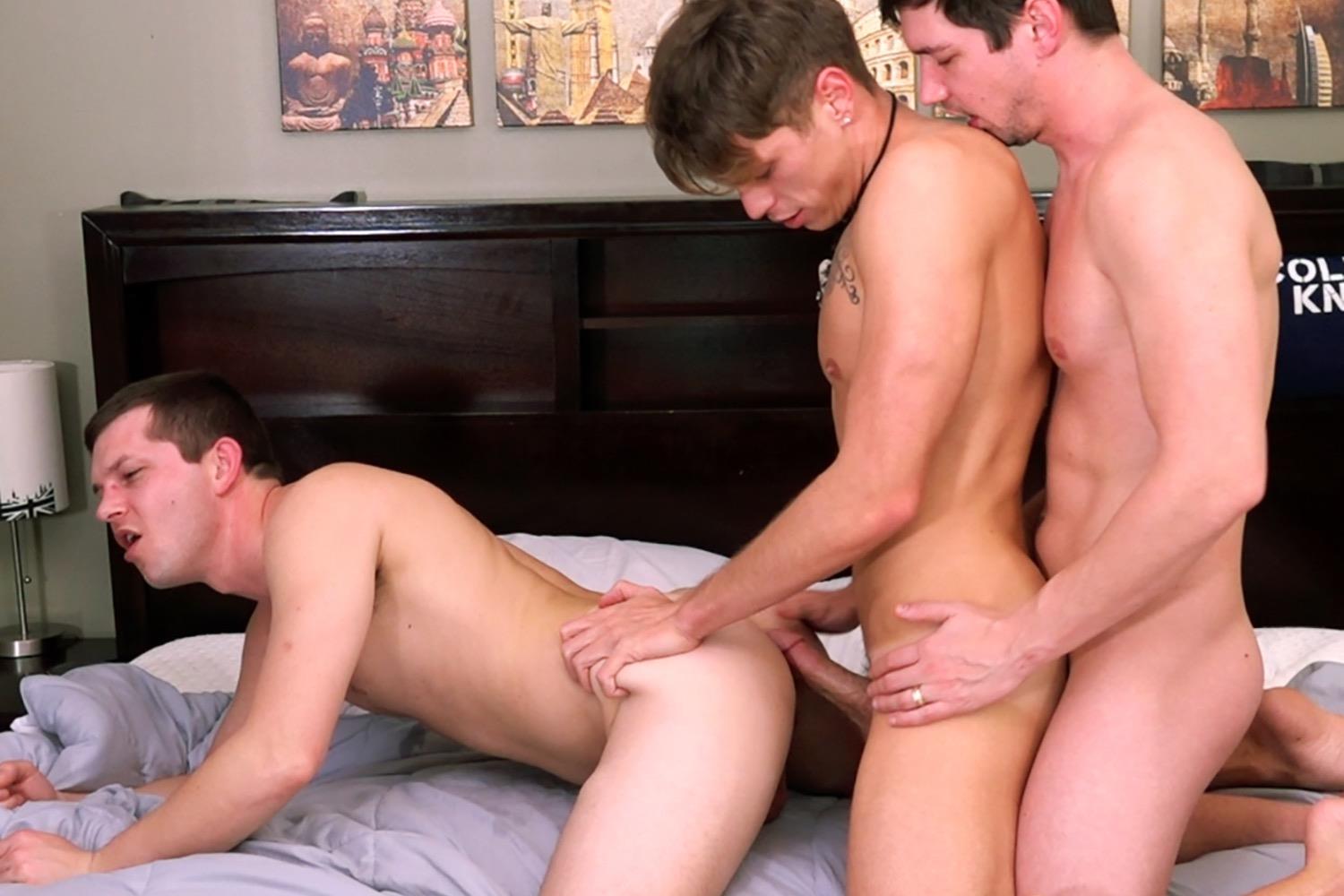 Description
In this week's gay porn from ColbyKnox, we have the last video we shot with the one, and only, Troy Accola!!!! Colby Chambers and Mickey Knox finally get him all to themselves. It's their first three-way together; it's fun to see Colby and Mickey give Troy their full focus and attention. The video starts with the sexy husbands giving Troy a four hand massage. This quickly morphs into Mickey going to town on Troy's feet and Colby mounting up to lay down some serious dick. The boys make sure some oral is thrown in as they find new, and exciting, ways to fuck each other. They make a Troy Accola sandwich!!! They also make a Colby sandwich!!! While it's easy to lose focus on Troy's tan-lined ass, he is a pro at laying down some big hard cock. Which, of course, Mickey Knox is happy to receive. It's the chemistry and fun we've come to expect. The boys can't wait to bring Troy back so everyone can get some more!!! Enjoy!!!
Reviews
Love the non-scripted videos, so real, so RAW
Just discovered this site. Honestly nobody on the planet makes porn like you guys. Unreal. The chemistry and passion. So sick of NDS boring and fake acting as well as other studios were it comes off as meaningless sex. Love the boyfriend experience you guys give with serious kissing, passionate lovemaking and beyond the hottest cream pies ever. Great work guys.
Watching Colby play the middle role in the sandwich and inseminating Troy was beyond amazing. Definitely adding to my favs.
I think we all would like to experience the levels of passion and pleasure that these guys shared. It is incredible watching the way Troy relaxed with the massage and then everyone got a share of dick. This was a particularly enjoyable scene from a cam show because most of it was the guys just enjoying themselves and not paying too much attention to the camera or postures.
One of the hottest camsho scenes I've seen in quite some time. Amazing and I would recommend it to anyone new to the ColbyKnox boys.
Damn that Troy is gorgeous! The bed was full of beauties !!!! This one had everything anyone could want- damn you all are so hot. Wow- great show... Thank you for sharing. Love you ????-Sherry
What a great fuck scene in which Troy's tan lined little butt gets a workout including an ass full of Colby's cum. Also there are both a Troy sandwich and a Mickey sandwich. Contrary to the opinion of another poster, Mickey topped well and even fucked the cum of Troy. Kudos to Troy for taking two big cocks and also using his own big dick to top Mickey well. Great fuck scene!
Join Colby Knox
Get unlimited access to Colby and Mickey's hottest scenes. New videos every week!
Sign In