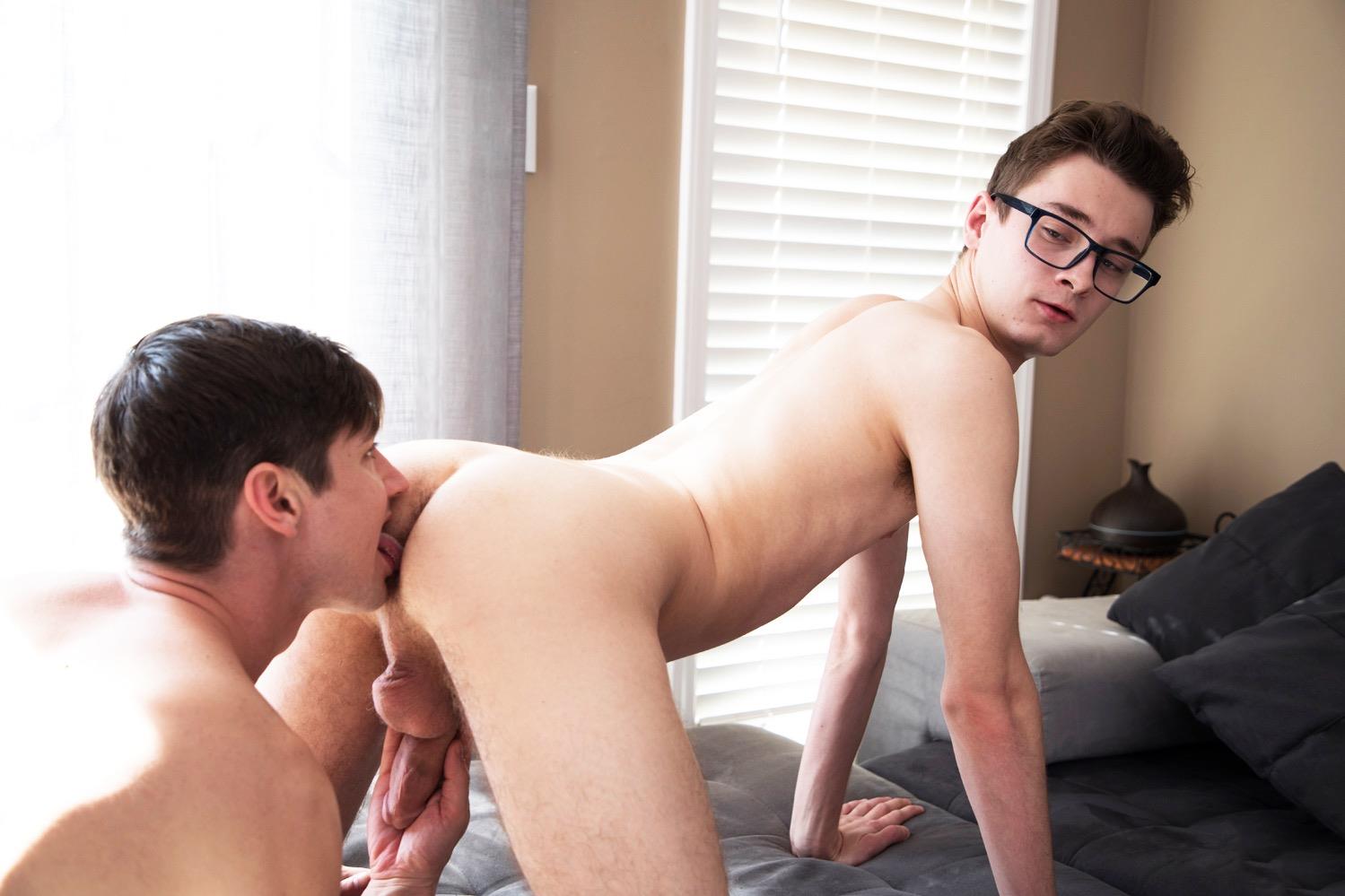 Description
In this week's hot gay porn release from ColbyKnox, it's Colby's turn with Jason Shepard!!! This actually is Colby and Jason's first sexual encounter (it was filmed before the boys did their webcam show). During a brief Q&A, we learn a few things about Jason Shepard and his time in the gay porn industry. It doesn't take long before Jason's mouth is stuffed with Colby Chambers' dick. He loves getting sucked, fucking the twink's sexy face. Colby, happily engorged, can't keep his hands off of Jason's jock strapped ass. Eventually that booty wins Colby over. He positions Jason on all fours so he can get a face full of that tight and cute butt. Colby Chambers goes to town on Jason Shepard's ass, lapping and licking up and down his crack, He uses his tongue on that hot hole like it's a banquet and he hasn't eaten in weeks. Jason's ass is ready to be fucked. Colby spreads those soft cheeks apart, penetrating the twink slowly and deeply. Colby fucks the hell out of Jason Shepard; Jason holds on and begs for more, coaxing two hot loads out of a always horny Colby Chambers. The video ends with Jason's big and fat cock shooting a hot load. Hope you enjoy this scene as much as we did!!!
Reviews
Jason is a Delicious little guy with a big cock! Colby came twice again but they did say Jason's little booty hole was tight! Yummy
While this is Jason's third Colby/Knox scene in order of release, it is in fact the first one filmed. At 22 years of age, 6'0", 127 lbs., hot twink Jason has a muscular, little, hot twink ass perfect for fucking, which Colby partakes of, first shooting his load inside of the hot little twink butt and then fucking the cum out of Jason. As Mickey the cameraman blurted out "His ass looks ridiculously tight," which Colby immediately confirmed! Also liked Jason's black framed glasses which added a college boy cerebral look to his smoking hot little twink bod. Very hot scene!
Damn Colby you first in that shirt- definitely your color. Then the end where you are all pumped up, sweaty and sexy as fuck ! Wow ! ??-Sherry
Join Colby Knox
Get unlimited access to Colby and Mickey's hottest scenes. New videos every week!
Sign In