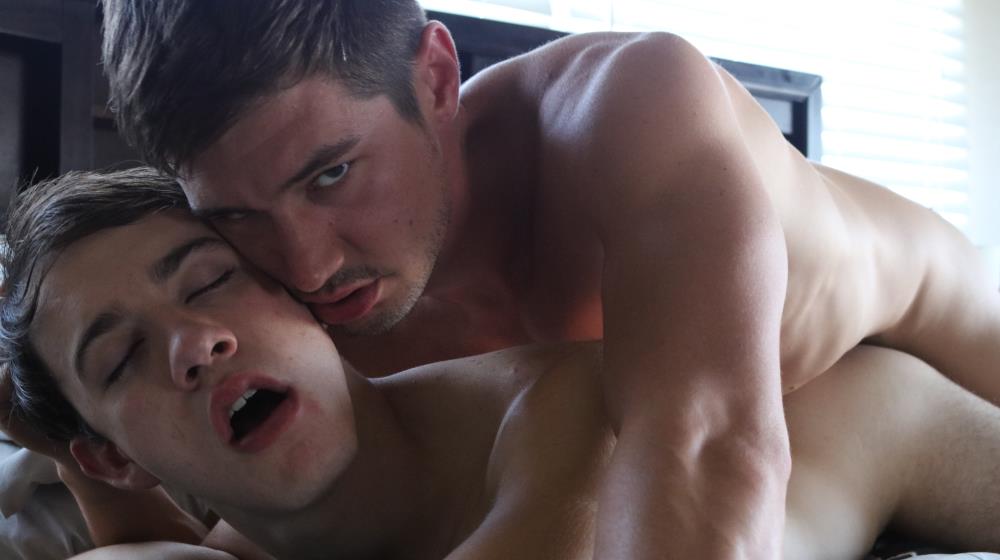 Description
Colby Chambers and Zach Taylor have a day off and are enjoying a lazy day lounging around the house. Zach has been playing video games all day but all Colby wants is for him to play with his joystick. While Zach's attention is on video games, Colby has a plan to get him more focused on his cock. Colby starts sucking on Zach's cock, burying his face in his crotch. It doesn't take long for Zach to get rock hard and his attention shifts from the video game to the hot mouth sucking his dick. He lays the controller down and grabs the back of Colby's head, pushing him down on his cock. Taking his time to give him great head, Colby works his way up and down his shaft and sucking on his balls. Colby's warm mouth on Zach's hard cock turns out to be much more fun than the video game he was playing. Colby rolls over and positions his ass into the air for Zach to start licking his hole. Colby is moaning with extreme pleasure as Zach buries his face in his ass. These two sexy studs take turns tongue fucking each other's ass before Colby mounts Zack to see how deep he can penetrate his ass. Colby rolls Zach onto his stomach on the bed and pulls his ass up in the air giving him the perfect angle to take his hard throbbing cock. He lubes up his big dick and slowly presses all seven inches into Zach's awaiting hole. Zach gets rolled over on to his back and Colby once again mounts him, sliding his hard shaft deep inside his hole. The look on Zach's face is sheer ecstasy as Colby is thrusting harder and harder inside his ass. Colby fucks a huge load out of Zach before exploding with his own giant load of cum all over his face.
Reviews
Great scene! Starts with Colby sucking Zach's long fat cock. When Zach rims Colby and says "this ass is mine," it looks like Zach is about to top. Instead, Colby rolls Zach over, rims him and an epic fuck of Zach by Colby breaks out. Zach moans and whimpers as his hot little ass is taken, shoots a nice load while being fucked and then takes Colby's big load on his closed lips only to have Colby's cock open Zach's lips and push the big load into Zach's sucking swallowing mouth followed by Colby's big dick. Great stuff!
Since I joined this site I have not been sorry. ColbyKnox.com has been an amazing starting point for aspiring porn actors and I think Zack is one of the next names to be recognized in the industry. Colby & Mickey should be congratulated on your work and the way you provide a great introduction for a number of these great young guys.
Mind-blown, that was fucking hot. You guys are one of the few sites that put any effort into bringing in models you have chemistry with, and the effort is much appreciated!!
Join Colby Knox
Get unlimited access to Colby and Mickey's hottest scenes. New videos every week!
Sign In