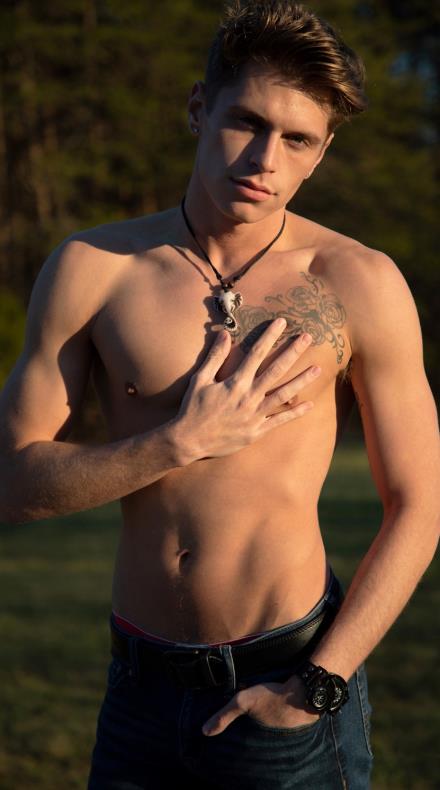 Troy Accola
Basic information
What does Troy Accola like?
Troy Accola is a Lady Gaga fanatic so if you have something bad to say about her you better be ready to throw blows with Troy!!! He also loves working out and taking care of himself, and though you can't see it by looking at him, this boy loves carbs. As far as his taste in men Troy loves a nice big ass and on the front side loves a nice bush, lucky for Colby;) He has also recently been in his first gang bang scenario, and he must have loved it because gang bangs made this list of likes!!!
About Troy Accola
Along with being one of the sexiest, most gorgeous men in gay porn, Troy Accola is incredibly sweet and very easy to talk to. He has been in the industry for a few years but having recently finished school he is ready to take his career to the next level, can probably look forward to him setting up his fan accounts and producing some of his own content in the months to come. He is a Taurus and if he could sum himself up in a nutshell he would say "I like big dicks and burritos".
Check him out here!
Check more
Join Colby Knox
Get unlimited access to Colby and Mickey's hottest scenes. New videos every week!
Sign In